A day in their school life.

Join us going through a day in the life of a HWA student.
Hillside World Academy High School
Hillside World Academy High School the International Baccalaureate (IB) Diploma Programme (DP) is an academically challenging and balanced education programme that prepares the students aged 16 to 19 for success at university and in life beyond.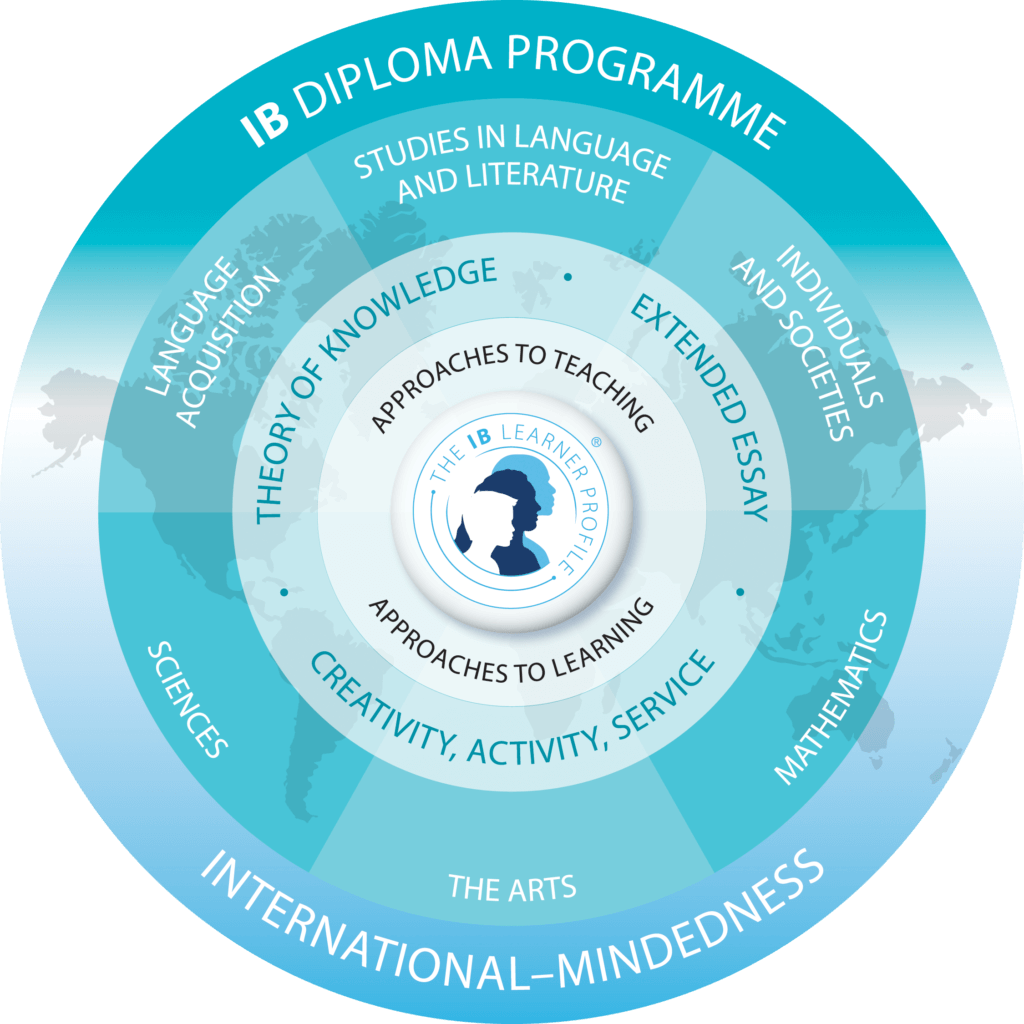 The HWA IBDP Academic Programme
At Hillside World Academy, we aim to develop students to be:
As an IB World School, the Diploma Programme (DP) follows in continuum from the Primary Years Programme (PYP) and the Middle Years Programme (MYP). Hillside World Academy ensures students transition well into the DP, and we want our students to embrace values in accordance with the IB Organization's mission: 
"The International Baccalaureate aims to develop inquiring, knowledgeable and caring young people who help to create a better and more peaceful world through intercultural understanding and respect.
To this end the organization works with schools, governments and international organizations to develop challenging programmes of international education and rigorous assessment.
These programmes encourage students across the world to become active, compassionate and lifelong learners who understand that other people, with their differences, can also be right."
[expander_maker id="1" more="Read More ➜" less="Hide ➜"]Students will experience classroom environments that provide individualized attention, which also allows students to thrive intellectually, and improve their experiences. We cultivate values that embrace a whole-school community spirit and we encourage our students to participate in activities outside of the classroom.

Many of our students complete their high school with an IB Bilingual Diploma. This means that our graduates are multi-lingual, and according to IB research, this can foster better career and educational opportunities. Many of our graduates have gone on to study abroad including USA, UK, Canada, Hong Kong and Australia.[/expander_maker]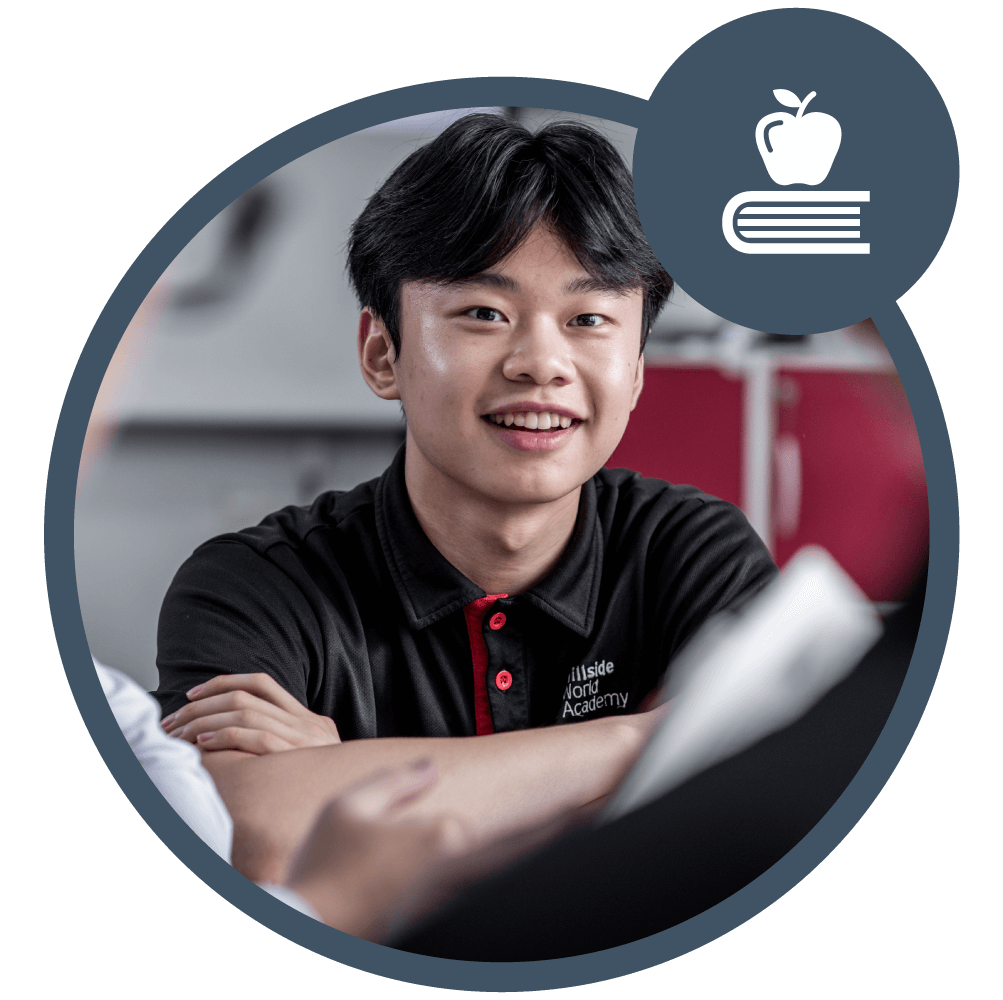 The Extended Essay aims to develop the students' capacity to analyse, synthesize and evaluate knowledge. Students are to carry out an independent piece of research, culminating in a 4,000-word paper. Through this process, students develop skills in formulating an appropriate research question, engaging in a personal exploration of the topic, communicating ideas, and developing an argument.
Theory of Knowledge develops the students' critical thinking skills – it aims to develop students' awareness of the interpretative nature of knowledge, and to ponder upon how we know what we claim to know. Through discussions of knowledge questions, students gain greater awareness of their personal and ideological assumptions, as well as developing an appreciation of the diversity and richness of cultural perspectives. Assessment will comprise of an exhibition and a 1,600-word essay based on a knowledge question.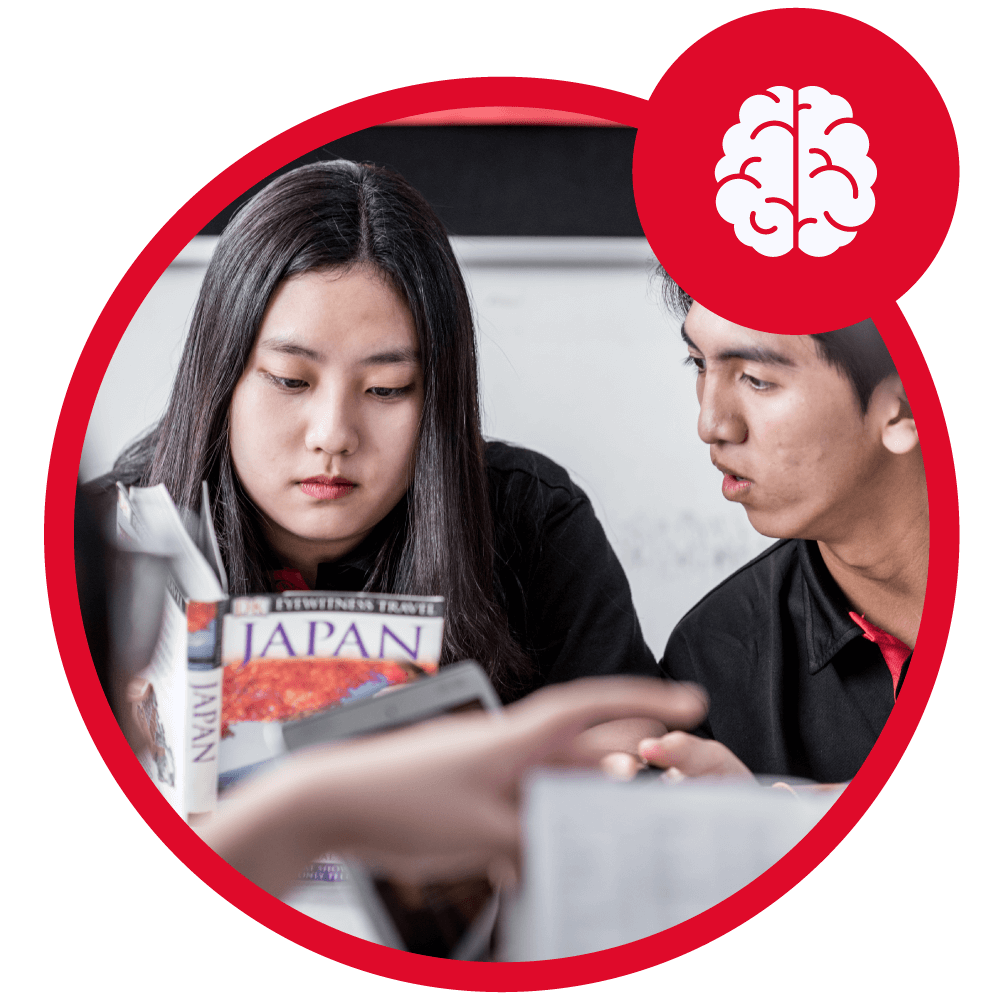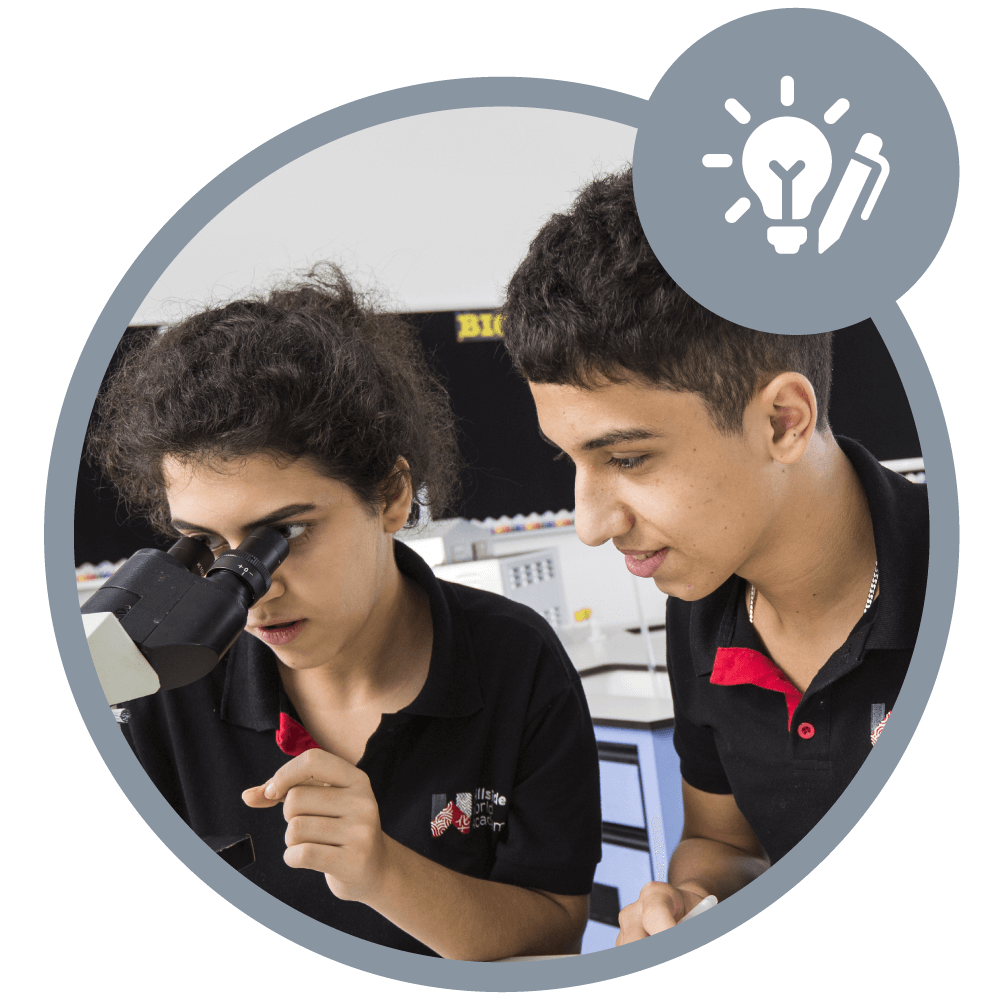 Creativity, Activity, Service develops the student holistically through particular activities or projects. It enhances the students' personal and interpersonal development through experiential learning. Through projects, this core element develops initiative, perseverance and skills like social (collaboration), problem solving and decision making. Though not formally assessed, students need to reflect on their CAS experiences and provide evidence of achieving the seven learning outcomes for CAS.
Age and Entry Requirements
| Programme | Grade | Entry Requirement - Minimum Age |
| --- | --- | --- |
| International Baccalaureate Diploma Programme (IB - DP) | Grade 11 | 16 |
| | Grade 12 | 17 |
Course Info & The IBDP Subjects
The DP is a highly demanding and rigorous course. DP students will need to :
study 6 subjects chosen from 6 subject groups

complete an extended essay (EE)

complete a theory of knowledge course (TOK)

meet the requirements of creativity, activity, service (CAS)
| Course Title | Mode | Duration | Start | End |
| --- | --- | --- | --- | --- |
| International Baccalaureate Diploma Programme (IB - DP) — Grade 11 | Full-Time | 12 Months | August | July |
| International Baccalaureate Diploma Programme (IB - DP) — Grade 12 | Full-Time | 12 Months | August | July |
The International Baccalaureate Diploma Programme (IBDP) Subject Groups:
Our school offers the following subjects at both standard level (SL) and/or higher level (HL):
Subject Group

*Subjects

Studies in language and literature

Chinese A: language and literature
English A: language and literature
English A: literature
Japanese A: literature
Korean A: literature

Language acquisition

Chinese B
English B
French AB initio (SL)
Japanese AB initio (SL)
Mandarin AB initio (SL)

Individuals and societies

Business management
Economics
Environmental systems and societies (SL)
Geography

Sciences

Biology
Chemistry
Environmental systems and societies (SL)
Physics

Mathematics

Mathematics: analysis and approaches
Mathematics: applications and interpretations

The arts

Visual arts
Music
*availability is subjected to demand
The optimum teacher – student ratio which is approved by Academic Board, stipulated for the HWA IB programme is as follows:
1 : 24
Performance in each subject is graded on a scale of 7 points (maximum) down to 1 point (minimum). The final grade awarded is not norm-referenced. Students will be awarded up to 3 additional points based on the combined performance in theory of knowledge and extended essay.
An IB Diploma will be awarded when the student
achieved at least 12 points on HL subjects
achieved at least 9 points on SL subjects
achieved at least a grade D for Extended Essay and Theory of Knowledge
achieved a minimum total of 24 points
fulfil all aims for CAS
The maximum total DP points that a Diploma Programme student can score is 45 points.
Visit the IB website for more information about the IB Diploma Programme.
At the end of the programme, the students take an external assessment and internal assessment for the award of the IB Diploma.