Enjoy recreation activities at HWA
To bring out the best in our students, HWA offers excellent learning spaces for work and play.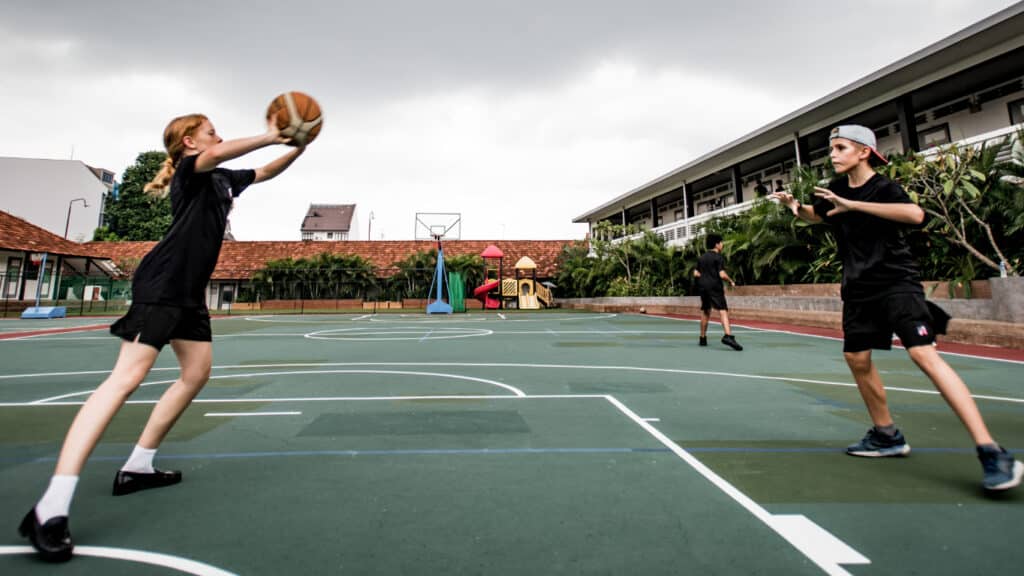 Hillside World Academy has a campus in Kovan area. It is located between Serangoon and Kovan MRT station. The campus is within a 10 to 15-minute walking distance from either MRT station and easily accessible by public transport. The address is 11 Hillside Drive Singapore 548926.
The campus has a total of 23 classrooms, 1 library, 1 town hall, 1 multipurpose hall, 1 ICT room, 2 Science Labs, 2 Art Studios,1 Music Studio and 1 seminar room. To promote a healthy lifestyle as well as social activities, the campus also has 1 basketball court, 1 football pitch, 1 playground and 1 water play pool.
On campus, all classrooms are equipped with IT infrastructure designed to assist teachers, and to enhance the learning experience for students across all ages. Students may enjoy recreation activities at our sporting facilities. They will be also having opportunities to expose to a myriad of the outdoors on field trips, but on campus amid green surroundings, they can learn from an environmental classroom experience via facilities such as the Bio Pond. Complementing on-campus facilities, the fully-equipped Serangoon Stadium is a 10-minute walk from our school. The stadium's world-class facilities are made available to HWA to host sporting activities and larger scale events, including the international standard football field, 50-metre swimming pool, badminton halls and Olympic-sized track.