Enjoy recreation activities at HWA
To bring out the best in our students, HWA offers excellent learning spaces for work and play.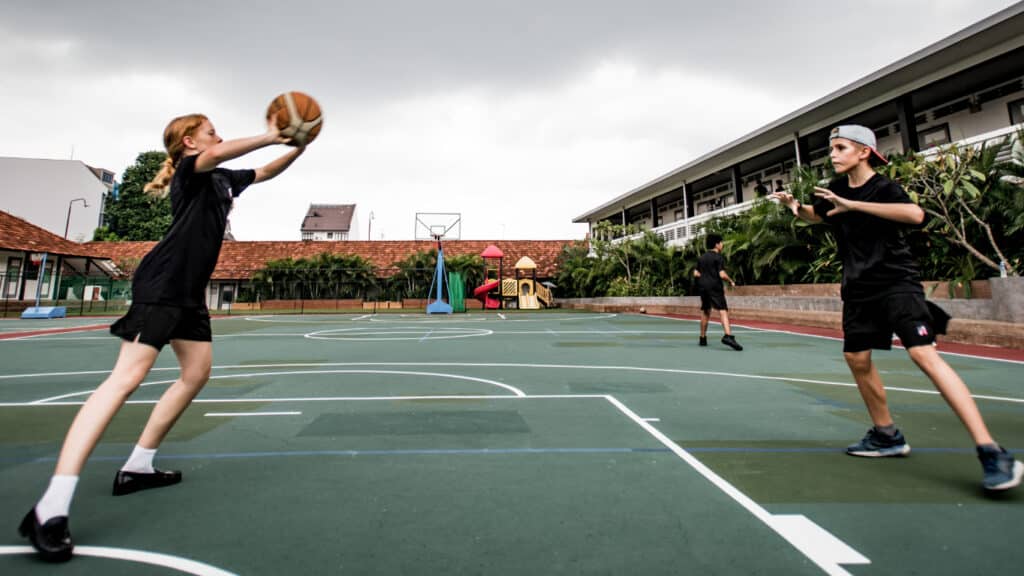 Hillside World Academy has a campus in Marina Square. It is located near the Esplanade MRT station. The campus is within a 5 to 15-minute walking distance from Esplanade MRT station Exit C. The address is 6 Raffles Boulevard Marina Square #02-100 Singapore 039594.
The campus has a total of 11 classrooms and 1 Multi-purpose Room
On campus, all classrooms are equipped with IT infrastructure designed to assist teachers, and to enhance the learning experience for students across all ages.
| Classroom Name | Room Type | Floor Area (M2) | Capacity |
| --- | --- | --- | --- |
| Classroom 1 | Classroom | 8.6 | 5 |
| Classroom 2 | Classroom | 8.8 | 5 |
| Classroom 3 | Classroom | 8.2 | 5 |
| Classroom 4 | Classroom | 7.5 | 5 |
| Classroom 5 | Classroom | 5.7 | 3 |
| Classroom 6 | Classroom | 10.4 | 6 |
| Classroom 7 | Classroom | 7.7 | 5 |
| Classroom 8 | Classroom | 12.7 | 8 |
| Classroom 9 | Classroom | 8.3 | 8 |
| Classroom 10 | Classroom | 7.7 | 5 |
| Classroom 11 | Classroom | 6.5 | 4 |
| Multi-purpose Room | Classroom | 24 | 16 |