A holistic but challenging framework
INTERNATIONAL BACCALAUREATE MIDDLE YEARS PROGRAM (IB-MYP)(GRADE 7-10)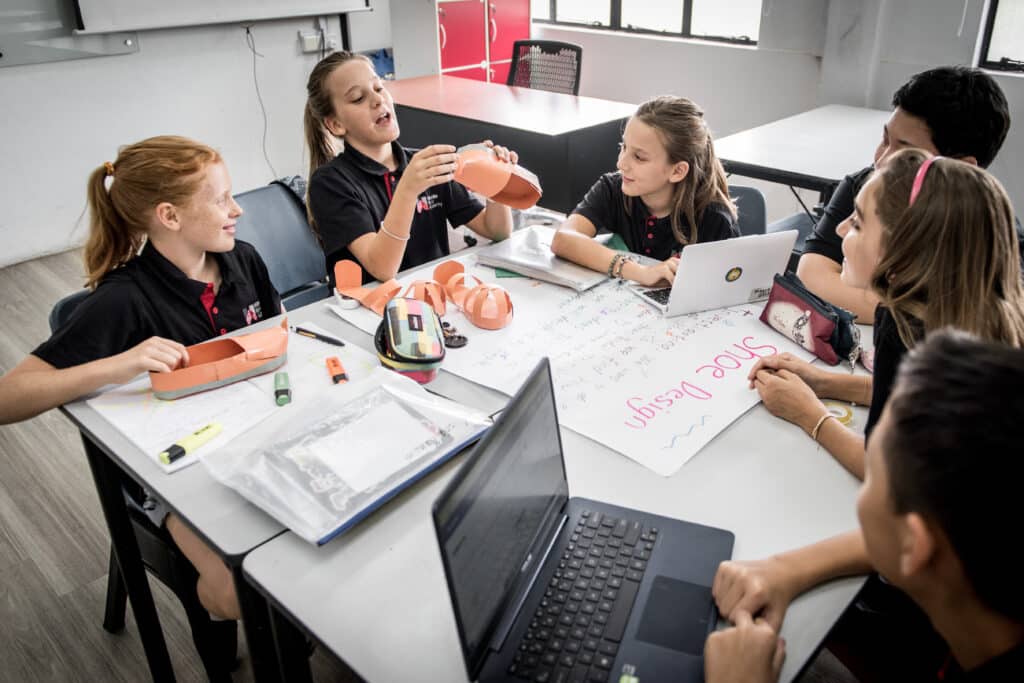 At HWA International School, we recognize the value in fostering growth and development. We also believe in instilling our students with the necessary tools and education that will help them achieve their lifelong goals and give them the advantages they need to succeed in daily endeavors, however big or small. Middle school students are at the cusp of discovering themselves and learning about the world. We want them to be encouraged to think about their futures and what their own identity is.
HWA International School is an international high school in Singapore that wants to nurture caring and thinking global leaders. We believe they are the future. Our school curriculum emphasizes world teachings from both the East and the West that will better help the student gain an understanding of their place as a global citizen. See how we help our middle school students here.
A day in their school life.

Join us going through a day in the life of a HWA student.
HWA International School Middle School
HWA International School Middle School adopts the International Baccalaureate (IB) Middle Years Programme (MYP) which offers a holistic but challenging framework that encourages students to make practical connections between what they learnt in school and the real world. It prepares the students aged 12 to 15 for success at the IB Diploma Programme (DP).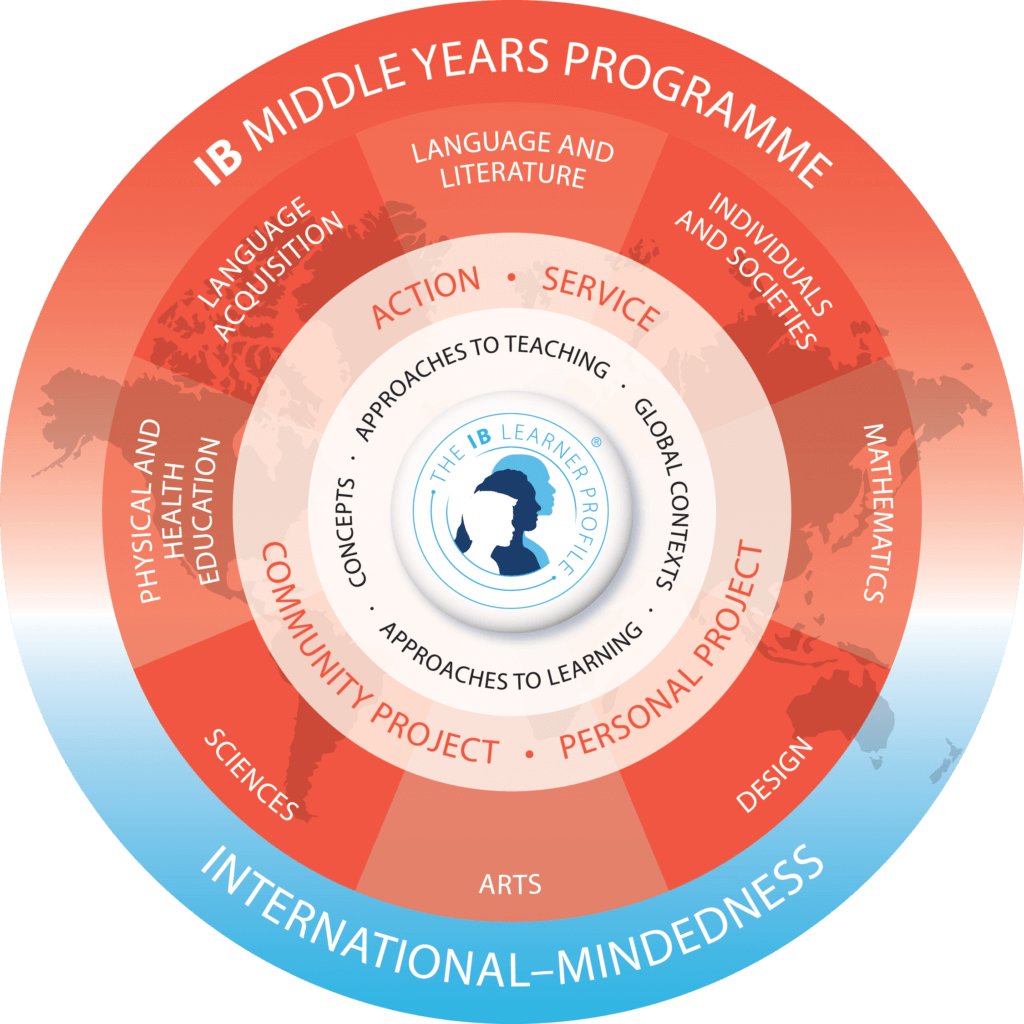 The HWA IB-MYP Academic Programme
At HWA International School, we aim to develop students to be:
As an IB World School, the MYP follows in continuum from the Primary Years Programme (PYP). Our school ensures students transition well from PYP into MYP and from MYP into the DP, and we want our students to embrace values in accordance with the IB Organization's mission: 
"The International Baccalaureate aims to develop inquiring, knowledgeable and caring young people who help to create a better and more peaceful world through intercultural understanding and respect.
To this end the organization works with schools, governments and international organizations to develop challenging programmes of international education and rigorous assessment.
These programmes encourage students across the world to become active, compassionate and lifelong learners who understand that other people, with their differences, can also be right."
Students will experience classroom environments that provide individualized attention, which also allows students to thrive intellectually, and improve their experiences. We cultivate values that embrace a whole-school community spirit and we encourage our students to participate in activities outside of the classroom.

The MYP aims to develop active learning and international-mindedness among the middle schoolers. With their learning connected to the community, the young people can live life with purpose and meaning. Another objective of the programme is to promote inquiry into a diversity of issues and ideas of significance in the local and global community. Students participating in the MYP will emerge as confident, empathetic, engaged and reflective thinkers.
Features Of HWA IB-MYP Academic Programme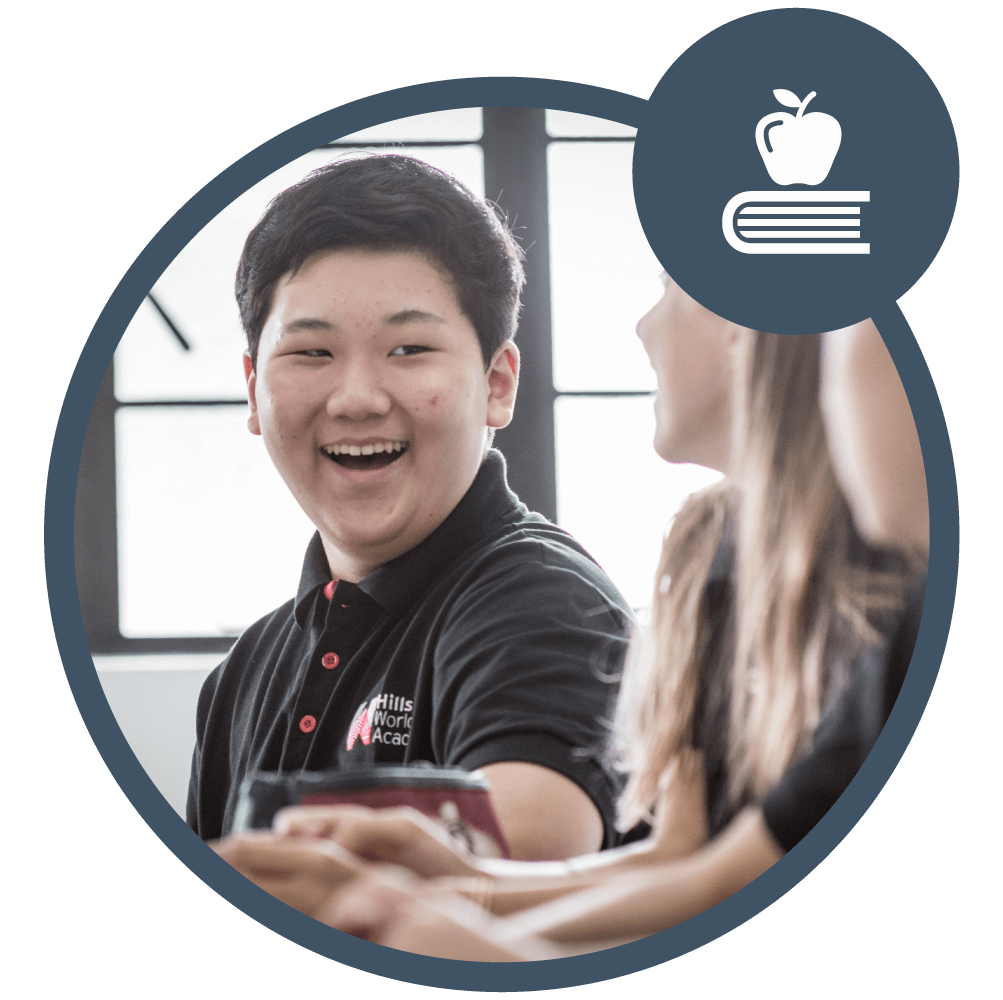 HWA MYP units are conducted through explorations of the following 6 prescribed global contexts. These global contexts enable the student to connect learning experiences inside the classroom with those outside. International mindedness is also developed through the contextual learning process.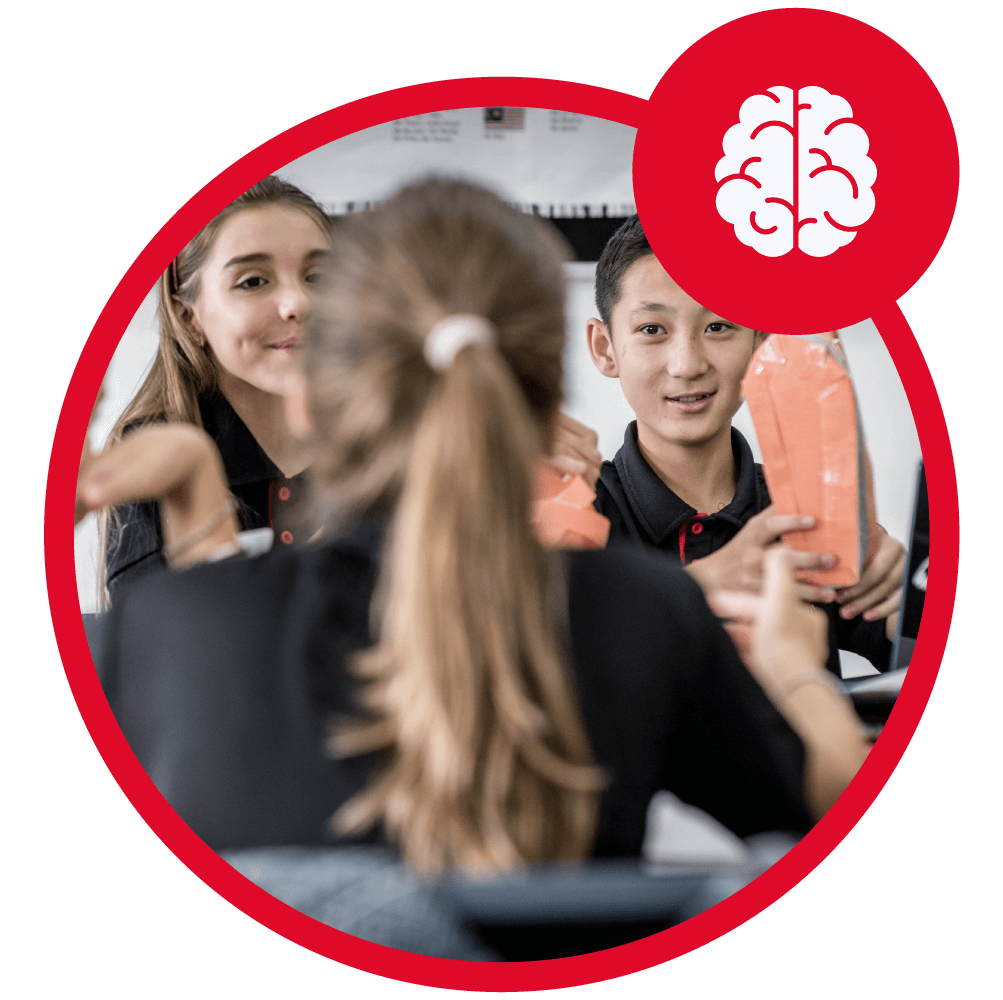 Conceptual understanding is the key feature in HWA MYP units of inquiry. There are 16 key interdisciplinary concepts along with the related concepts for each discipline. Lessons are planned around the exploration of these key and related concepts within the 6 global contexts.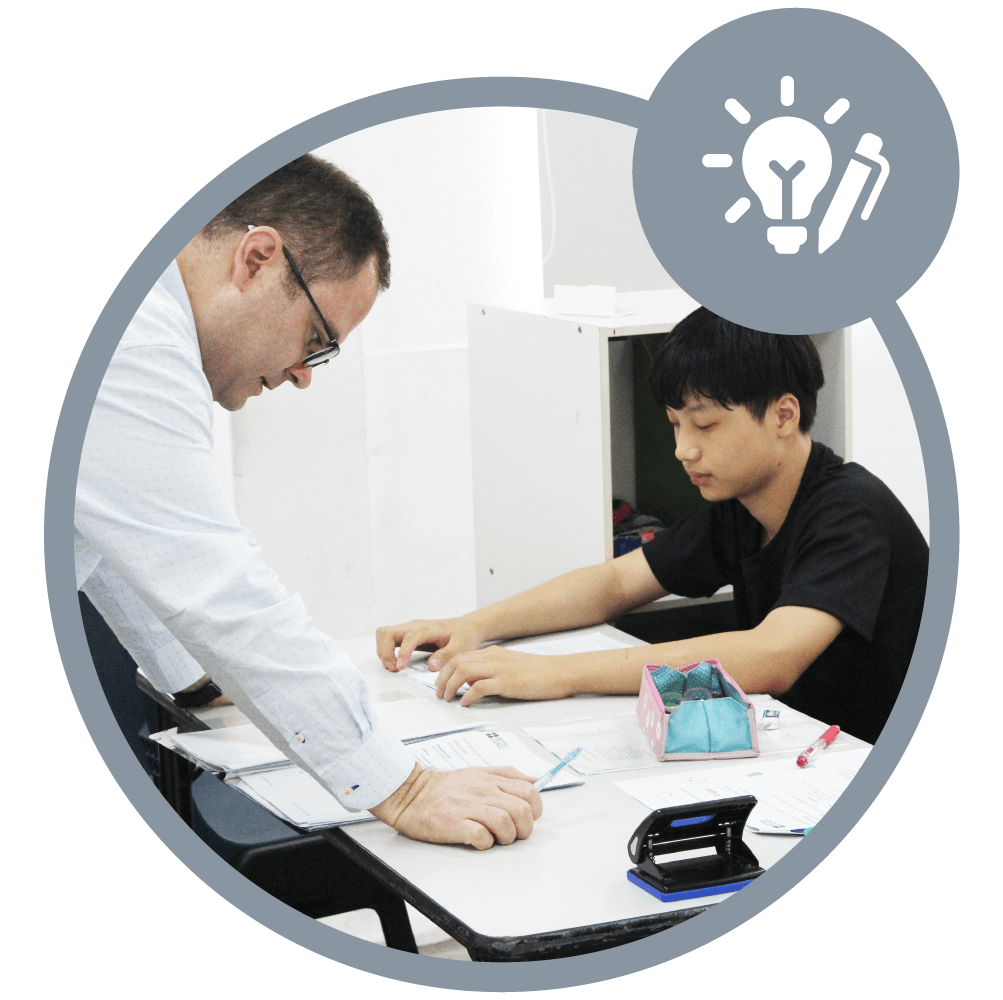 Approaches to learning (ATL) skills are essential for the exploration of the concepts. These skills are incorporated in each MYP unit and are further developed and reinforced in the HWA Pastoral Care and Project programmes. Teaching the students to learn how to learn, these ATL skills prepare the students for independent learning and encourage them to apply what they learnt in unfamiliar situations.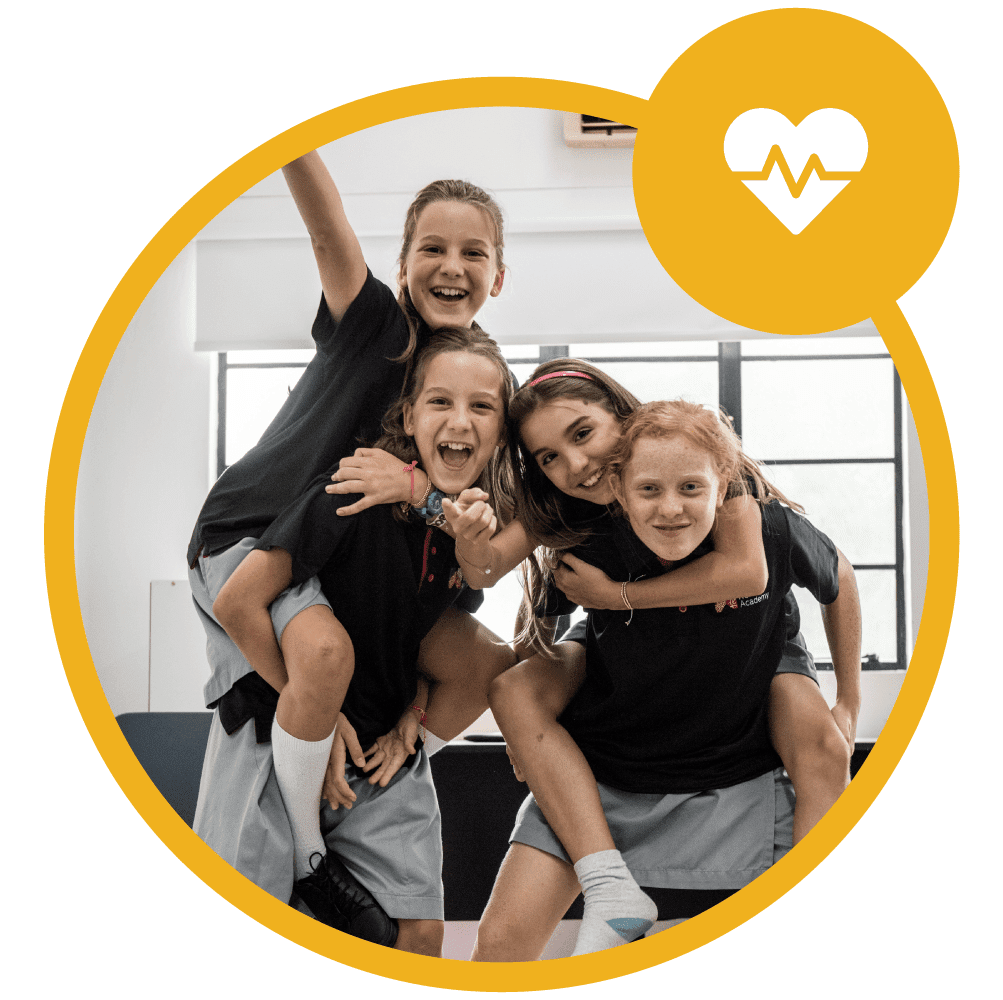 Service as action through community is strongly encouraged. Wherever possible, the MYP unit is designed such that the students can apply what they have learnt to serve the community, putting values into what the students learn in the classrooms and developing them into empathetic community members.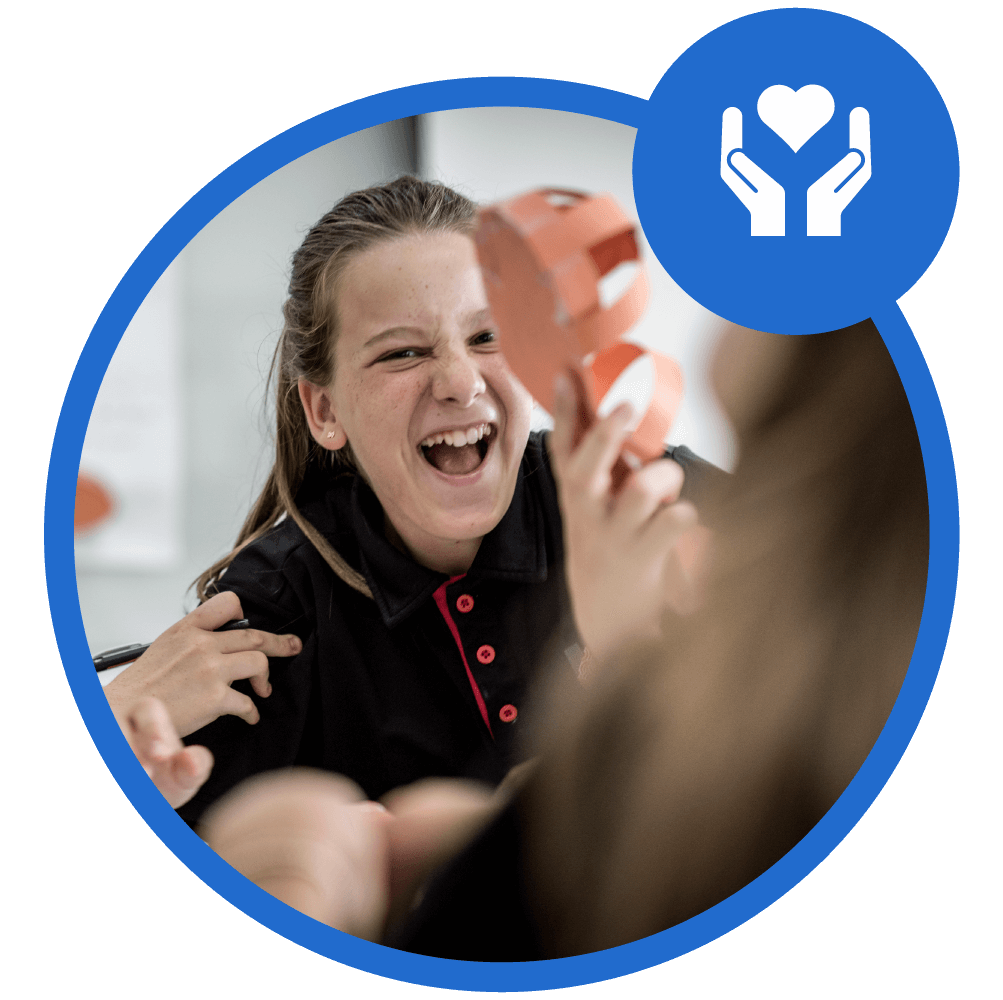 Inclusion and learning diversity are fully supported in the HWA. Through differentiation, teachers are able to respond to variance among the students and tailor to their learning needs. HWA also has in place an academic support programme to help students consolidate their foundation. All stakeholders including parents, together with teachers and counsellors, are also involved to help students to overcome challenges during their learning journeys.
Age and Entry Requirements
| Programme | Grade | Entry Requirement - Minimum Age | Academic Level | Language Proficiency |
| --- | --- | --- | --- | --- |
| International Baccalaureate Middle Years Programme (IB - MYP) | Grade 7 | 12 | Completion of Primary School education or equivalent | Equivalent of P6 English proficiency |
| | Grade 8 | 13 | Completion of Secondary 1 or equivalent | Equivalent of Secondary 1 English proficiency |
| | Grade 9 | 14 | Completion of Secondary 2 or equivalent | Equivalent of Secondary 2 English proficiency |
| | Grade 10 | 15 | Completion of Secondary 3 or equivalent | Equivalent of Secondary 3 English proficiency |
Other than Immersion & Exchange program, every student seeking admission to HWA, need sits for an English placement test and interview to assess the student s entry level is his/her desired course of study.
Course Info & The IB MYP Subject Groups
The HWA International School MYP student will need to 
study subjects from 8 subject groups (at least 50 hours for each group)

engage in at least one collaboratively planned interdisciplinary unit

participate in the Pastoral Care programme

complete a community project (Grades 7-9) and / or a personal project (Grade 10)
| Course Title | Mode | Duration | Start | End |
| --- | --- | --- | --- | --- |
| International Baccalaureate Middle Years Programme (IB - MYP) — Grade 7 | Full-Time | 12 Months | August | July |
| International Baccalaureate Middle Years Programme (IB - MYP) — Grade 8 | Full-Time | 12 Months | August | July |
| International Baccalaureate Middle Years Programme (IB - MYP) — Grade 9 | 12 Months | Full-Time | August | July |
| International Baccalaureate Middle Years Programme (IB - MYP) — Grade 10 | 12 Months | Full-Time | August | July |
The International Baccalaureate Middle Years Programme (IBMYP) Subject Groups:
The MYP requires at least 50 hours of teaching time for each subject group in each year of the programme. In Grades 9 and 10, students have the option to take courses from seven of the eight subject groups within certain limits, to provide greater flexibility in preparation for the IB-DP. 
Please click on any subjects for the subject group briefs.
Subject Group

Grades 7 and 8

Grades 9 and 10

Language and literature

Chinese language and literature
English language and literature
Korea language and literature

Language acquisition

Chinese language acquisition
English language acquisition
Korea language acquisition

Individuals and societies

Individuals and societies

Business management
Geography

Sciences

Sciences

Biology
Chemistry
Physics

Mathematics

Mathematics

Standard mathematics
Extended mathematics

Arts

Arts

Visual Arts
Music

Physical and health education

Physical and health education

Design

Design

(Not available)
The optimum teacher – student ratio which is approved by Academic Board, stipulated for the HWA IB programme is as follows:
1 : 24
Interdisciplinary Learning
The interdisciplinary learning allows the students to understand and connect knowledge from two or more disciplines or subject groups, so that new knowledge can be synthesised. In each grade year, HWA will engage students in at least one collaboratively planned interdisciplinary unit that involves at least two subject groups. 
HWA Pastoral Care Programme
In HWA, all MYP students have to go through the Pastoral Care Programme carefully crafted to empower the students in their learning journey. Through participation in activities, students will develop their ATL skills to grow confidently in self-management and in relation to their peers. 
Through the MYP Projects, students experience the responsibility of completing a significant piece of work over an extended period of time. 
For Grades 7 – 9, students will inquire, plan, and carry out a series of community projects. They will also have the opportunity to reflect on their project outcomes. These community projects will require them to hone their ATL skills and prepare them for the Grade 10 MYP Personal Project. 
For Grade 10, students will embark on a journey to discover and develop their interests by completing a Personal Project that spans over a few months. Each student will be assigned a teacher supervisor to guide him/her during the journey, culminating in a Personal Project report which will be graded by the supervisor, and moderated by external IB moderators. The students will also hold an exhibition to showcase their journey to the school community. The Personal Project is mandatory for all Grade 10 students.
Students will be assessed regularly throughout the year. There is at least a formative and a summative assessment at the end of each of the 6 units in the year. These assessment task-types include, but not limited to, a presentation (oral, or written), test papers, project, investigation or even a performance. At the end of each semester, the students will sit for a written examination.
Each assessment is criterion-based and each strand of each criterion will be assessed at least twice in a year. Students will be graded based on whether they meet the achievement descriptors of the criteria and not against their peers' performance. 
At the end of each grade year, a final grade will be awarded using the best-fit approach, so that the student's progress throughout the year will also be taken into consideration. 
Visit the IB website for more information about the IB Middle Years Programme.