The acquisition of critical thinking, analytical and problem-solving skills for important subjects such as Mathematics, Chinese and Foreign Languages has always been at the heart of the HWA International School 's curriculum at all levels. Moreover, HWA ensures that the students will achieve good grades and remain academically competitive. Our math department nurtures students to participate in international mathematics competitions and to challenge logical reasoning while exercising a mindset that continues to grow. We love to see our students' gain the confidence throughout the process, and consequentially achieve incredible results.
针对数学、华文、外语等重要科目,掌握批判性思维、分析和解决问题的能力一直是HWA国际学校各年级课程的核心,更是能保证学生在获得良好成绩,保持在学术方面的竞争力。我们的数学系教师培养学生参加国际数学竞赛,挑战逻辑推理,同时锻炼成长思维。我们乐于看到学生在整个过程中获得更多自信,并因此取得了傲人的成绩。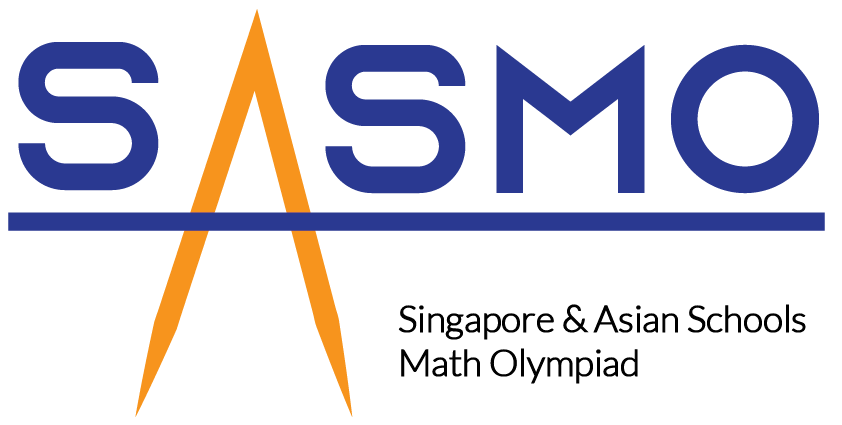 The Singapore and Asian Schools Math Olympiad (SASMO) is organised by the Singapore International Mathematical Competition Centre (SIMCC) and is one of the most reputable and largest mathematics competition in Asia. Each year, over 30,000 students from around the world participate.
SASMO(新加坡数学竞赛)是全亚洲范围最大且最主要的数学竞赛之一,创立于2006年。它由新加坡国际数学竞赛中心SIMCC主办,每年全球都有3万余名学生报名参加。学生需要运用所掌握的数学知识,在一个半小时内,独立完成15个常规题目和10个非常规题目,总分85分。
The most recent Singapore and Asian Schools Math Olympiad (SASMO), 6 students from HWA received awards for SASMO for their outstanding performance in mathematics including 1 Gold Award, 1 Bronze Awards and 4 Honourable Mentions.
在本次2022的SASMO数学竞赛激烈的角逐中,6名参赛的HWA学生斩获了优异的名次,分别是1位金奖得主,1位铜奖得主,已经4位荣誉奖得主。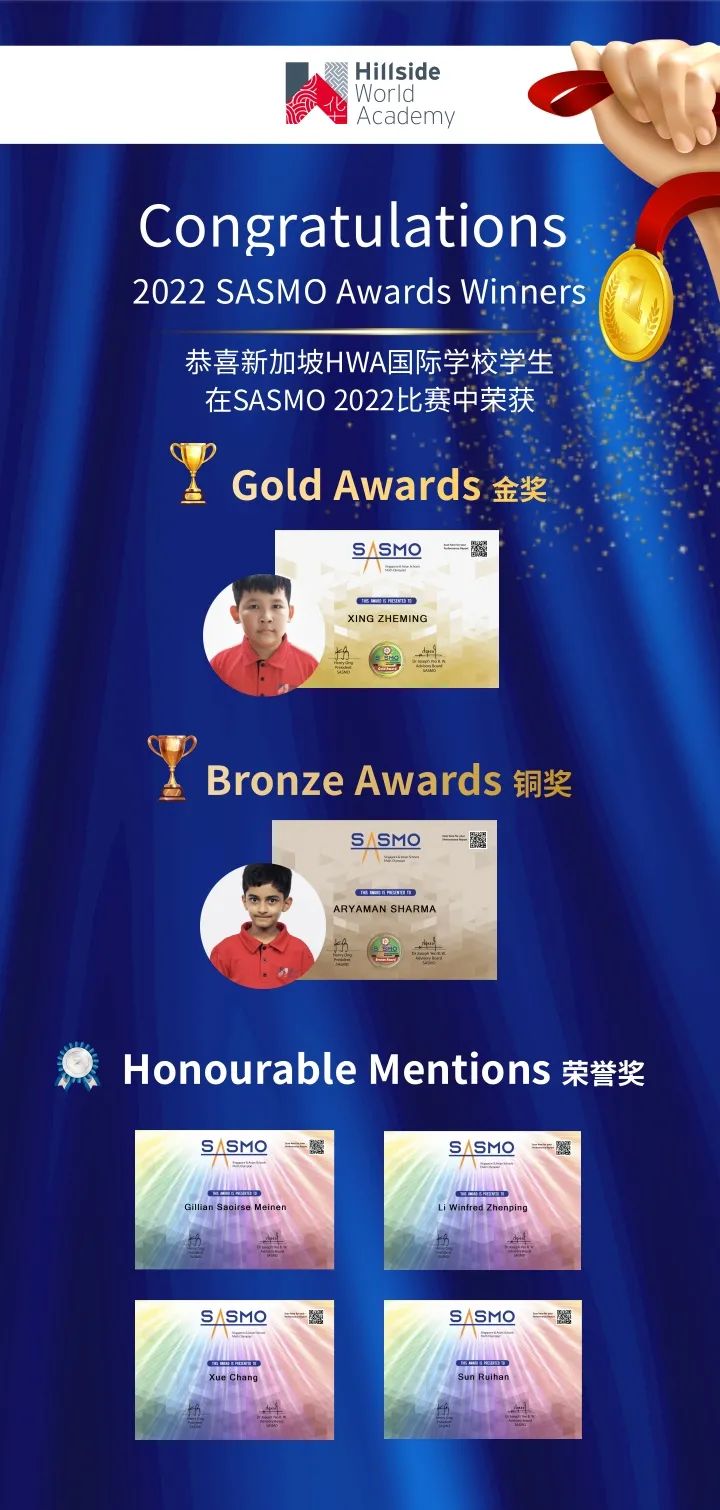 Once again, congratulations to all the award-winning students, and thank you for honouring and carrying on the name of HWA!
感谢所有参赛者的努力,再次恭喜获奖同学,让我们有幸一起分享这份荣誉!