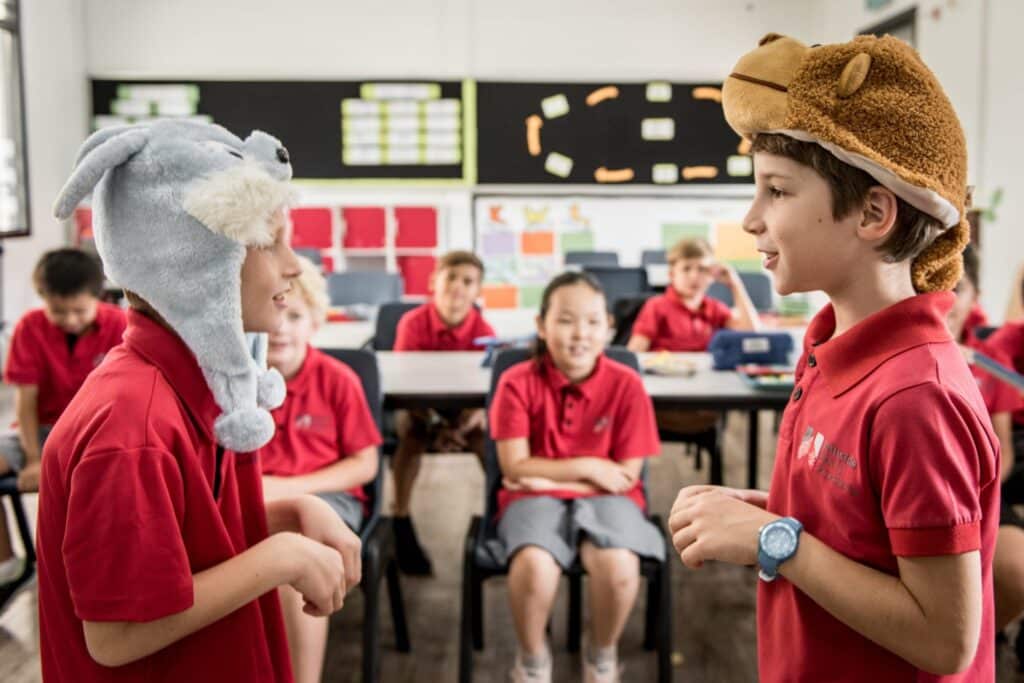 HWA International School specially offers the IB-PYP Immersion Program to students from all over the world. We provide opportunities for all students to experience HWA's unique bicultural courses by joining in our existing classroom. We believe that continuous cultural penetration and communication can effectively improve language and social skills.
According to research, students who participate in dual-language immersion programs often gain good academic skills in addition to linguistic proficiency. Achieving full bilingualism and biliteracy in Chinese and English is possible for students. Language learning is easiest for students at an early age. By the fifth grade, students can learn to speak, read, and write successfully in both languages by being immersed in and receiving instruction in a second language. Both cultural literacy and improved cognitive abilities are developed in students. The capacity to communicate with people from various linguistic and cultural backgrounds is advantageous for language immersion students.
Your child will be educated to be a nurturing, caring, and reflective future global leader. That's what Hwa International School wants to encourage. Singapore's International Baccalaureate Primary School is a program that looks at developing bright and curious individuals and preparing them for the future.
Co-Curricular activities play a significant role in the mental and physical development of students. These activities are an essential part of school life and it's structured and balanced with the academic curriculum so that every student gets the opportunity to learn beyond studies. Co-Curricular activities help students to develop social skills, intellectual skills, moral values and personality development in students.
Co-Curricular activities are the perfect way students can find their interests and hobbies in other activities apart from academic studies. Students who find a particular activity interesting can pursue their career in that field.
HWA will according the age of the immersion program students to arrange the appropriate grade to study. The school daily is from 8:30am to 2:50pm.
The following rates are per person per week.
PYP G1-G6 : SGD 850 (1 week), SGD 1600 ( 2 weeks)
MYP G7-G10 : SGD 950 (1 week), SGD 1750 ( 2 weeks)
*Registration Fee: SGD 108
*School uniform: SGD 60 per set
(All fees are quoted in Singapore dollars and include goods and services tax (GST) at the prevailing rate of 8%, where applicable.)
• All fees must be paid 7 calendar days before the commenment date of the program. All fees are non-refundable once the payment is made.
• All immersion program students must wear HWA uniforms to enter the class.
Uniforms can be purchased in the school.
• All immersion program students must strictly follow the school and class rules during their time at HWA.
• Parents are not allowed to enter the classroom during classes.