This week, HWA International School had the great honor to host a group of sixteen students from Kiddoz School for a short study abroad immersion program. Our goal was to let our friends from Indonesia get a feel of what it's like to be the student of an international school in Singapore, and experience a day filled with learning, companionship, and fun!
Our day started with the children arriving to the school, getting familiar with the campus and staff, getting their uniforms, and getting excited for what's to come. Our school's principal greeted them with a warm welcome speech and sent them off to their first period classes!
The children got to enjoy a full day of lessons, just the same as our regular students do in their day to day. The students got to experience science classes in which they got to conduct experiments about energy and construct simple machines. They also attended a lesson with our Chinese teacher in which they got to learn some basic Mandarin vocabulary to greet others and introduce themselves, as well as some vocabulary related to Chinese New Year. The children also had the opportunity to have a Physical Education class and learned how to play hockey.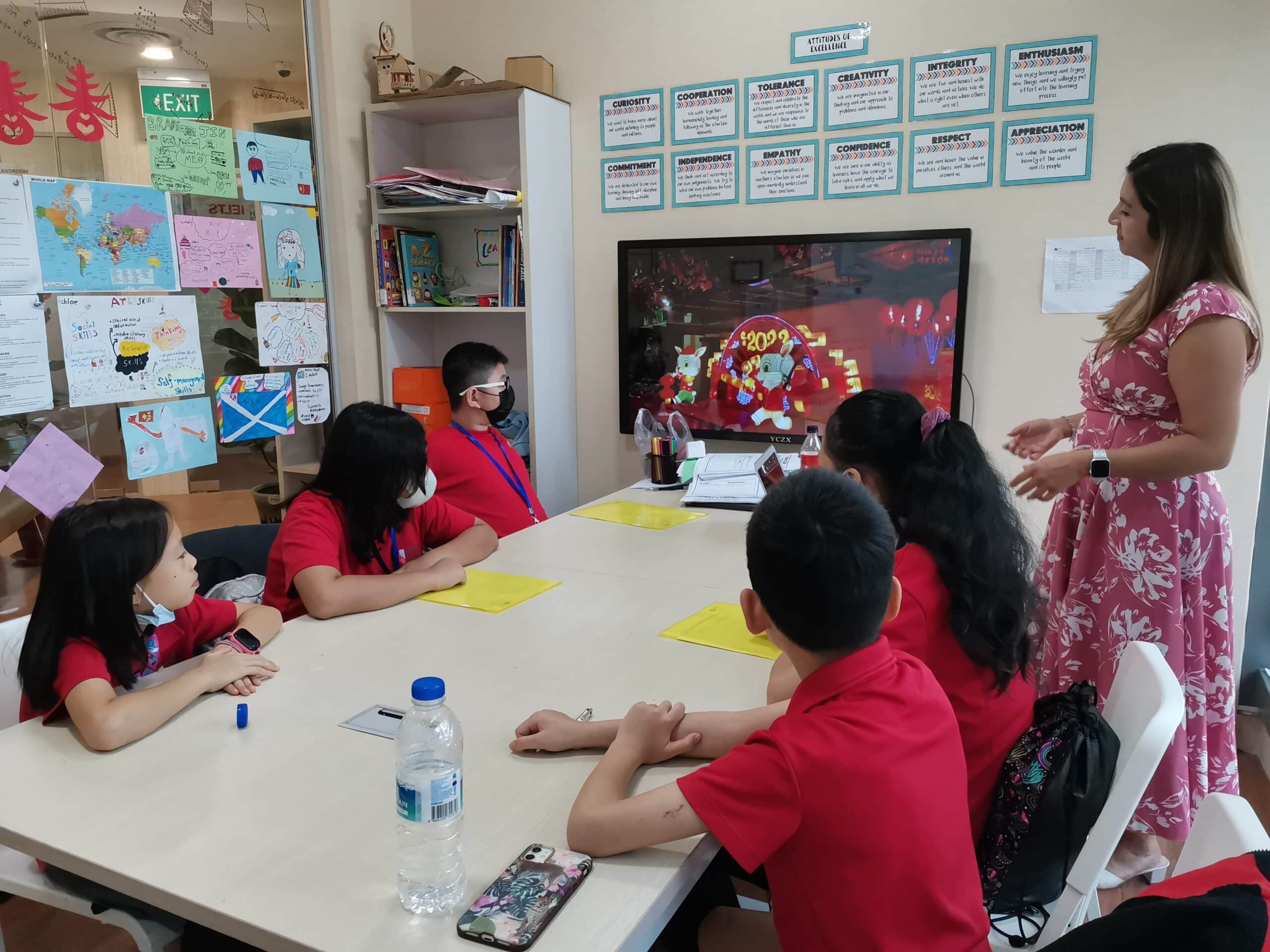 The best part of this whole experience was all the memories and new friendships made! All the children involved from both parts had the opportunity to experience forming bonds with someone from another country, who speaks a different language and has a different culture, but shares the same passion for learning! We hope to see our new friends again soon and hope they get to enjoy our wonderful country for the rest of their stay!