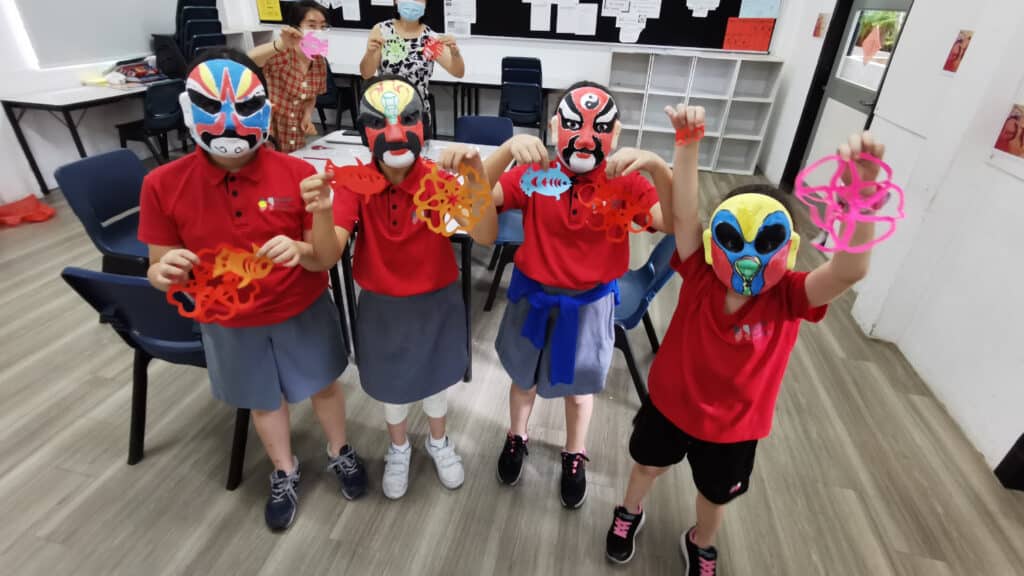 HWA is of the belief that learning should occur beyond the walled-in confines of the classroom.
Accompanying the textbook experience, our inquisitive young learners need constant exposure to and immersion in varied environmental stimuli to be able to better grasp concepts and build relationships with their peers and mentors, in order to make sense of our world.
In fact, numerous research points us to the benefits of after school activities on youth. They have been shown to help youth develop social skills and improve academic outcomes, which in turn lead to better conflict management and school attendance. Under the watchful supervision of adult mentors, participation in after school programmes can also mitigate negative and unsafe behaviours in youth, who also report a sense of connectedness and belonging with their peers and with supportive adults other than their parents.
At HWA, students can choose to participate in numerous after school activities in both Sports and in Arts and Culture such as badminton, martial arts, soccer, and squash, as well as in dance, calligraphy and cultural arts. Teachers also organise enrichment activities, field trips and events for students across all ages, whether it is to introduce and acclimatise them to life in Singapore, or to generate interest in exploring the cultural and natural diversity in a different environment. In recent years, several school trips and team-building activities have seen HWA students head to the Singapore Science Museum, the Singapore Art Gallery, even on a "Survivor Island" experience held in Malaysia, and many, many more.
In alignment with the IB philosophy, and the school's Mission statement, HWA has a commitment to service within and beyond the local community. Student from grades 7 to 12 make regular and committed connections with charities and community groups, spending time with the elderly and with young orphans in several homes in Singapore. HWA students strive to enrich the lives of others, and also to reflect on those experiences. Past trips have seen the participation of virtually all MYP and DP students in week-long community services in Cambodia, Thailand and Vietnam. We hope to resume overseas community service trips once the COVID-19 situation allows for overseas travels.